Planning for elderly care [Study]
From planning and saving to future health worries, we have surveyed over 2,000 people across the nation to see how well prepared they are for old age.



Speak to one of our experts
Our friendly experts are here to help from 9am to 7pm, 7 days a week.
Which generations are not planning for the future?
When you are feeling fit and healthy with many working years ahead, it's easy to forget about the care you may need in later years. With an ageing population and limited resources, it is more important than ever to prepare for future care requirements. 
According to our research, 39% of people are not planning for their future care needs. Despite generally living longer, women appear to be less prepared, with over 44% not planning for their future care compared to 33% of men. But how does future care planning differ across generations?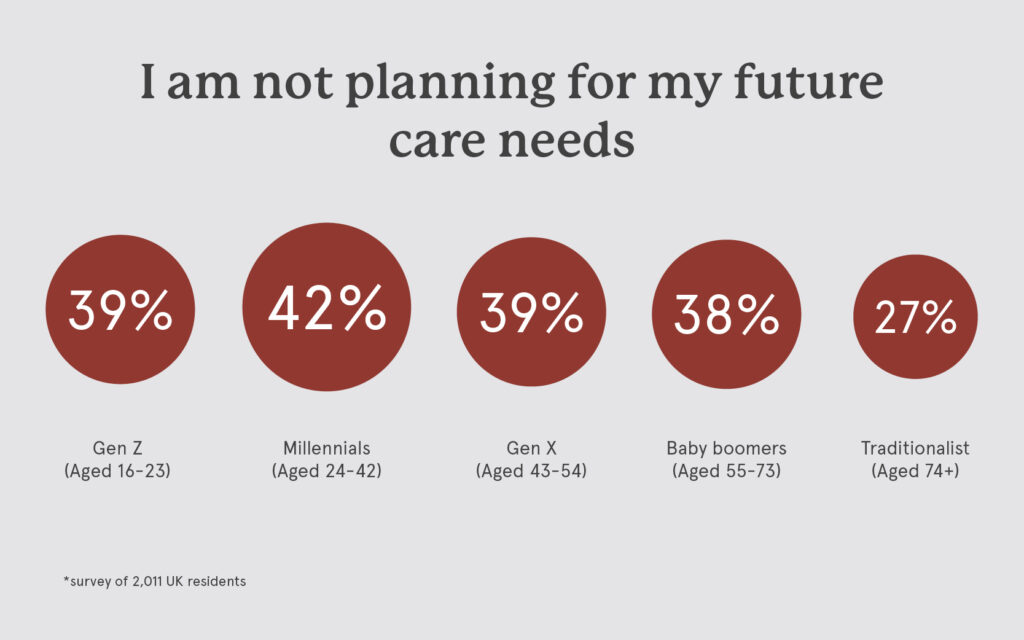 How many people are worried about the cost of future care?
With so many people not planning for their future, it's not surprising that 45% are worried about the cost of future care and an additional 50% are concerned about the quality of care they may receive. Our survey results reveal that 52% of lower earners are worried about how they will afford care in later years, but how does this compare across wage brackets?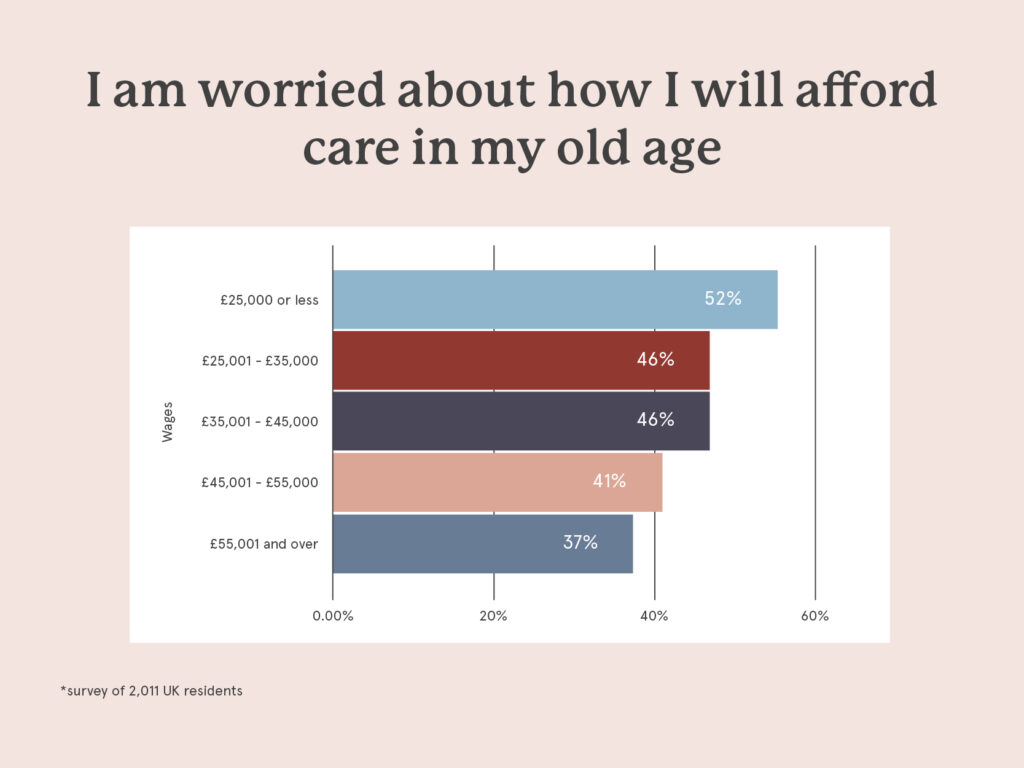 If you are currently struggling with the cost of care, you can find more information on the help available here. 
How many people are not saving for their retirement?
When it comes to growing old, and the possible care costs associated with it, planning can be a key part of alleviating worry. It's important to start saving for retirement and later life costs as soon as possible, but unfortunately, lots of people still struggle to save. According to research from Which? a single person requires around £19,000 a year for a comfortable retirement, but where in the UK are people not saving enough?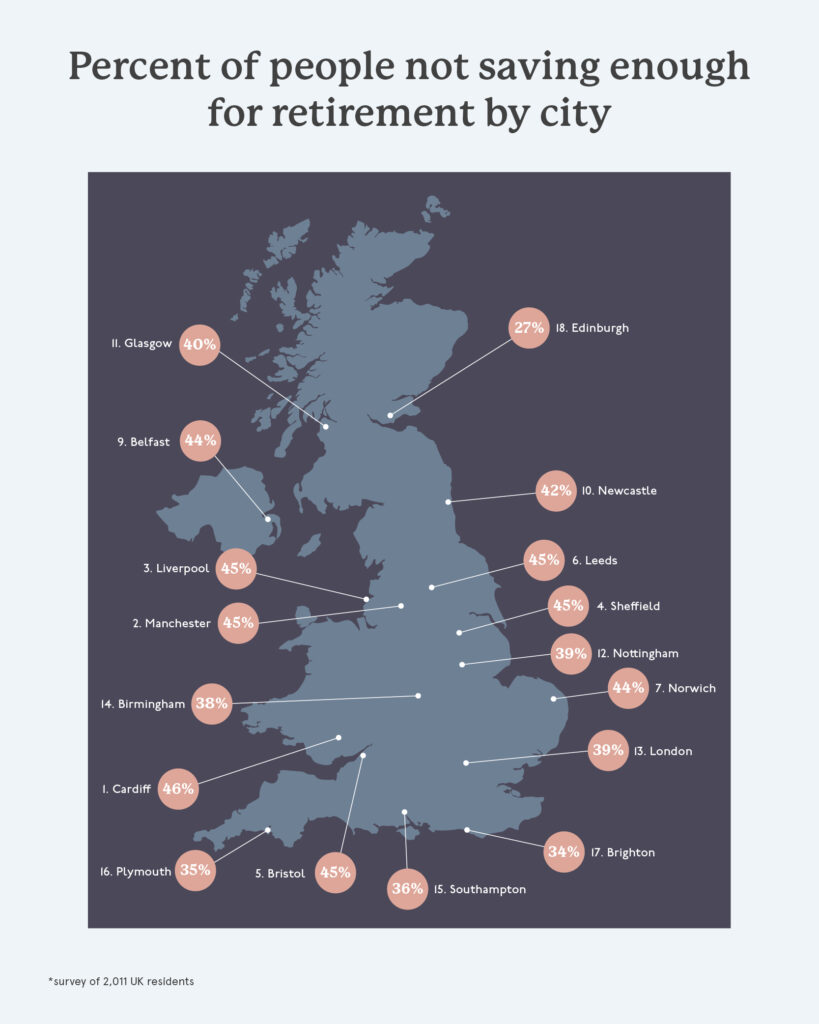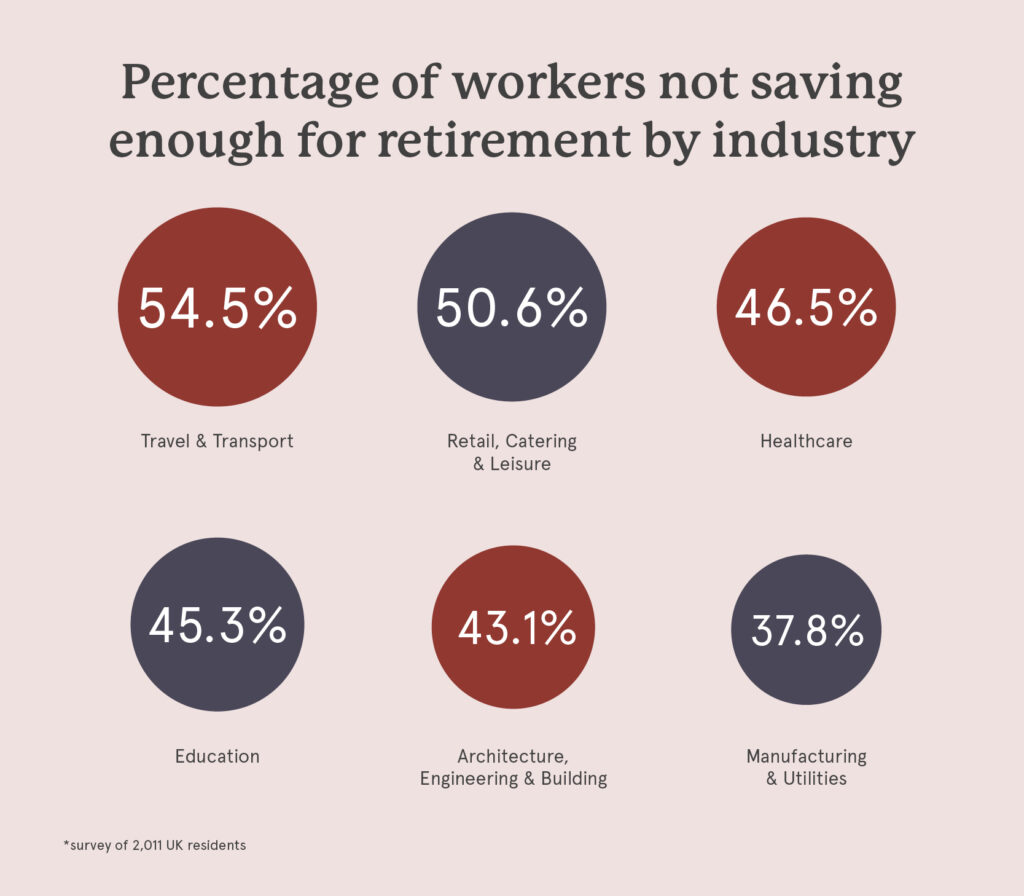 Which conditions are people most afraid of experiencing?
Unfortunately, there are many health conditions associated with ageing which may be worrying, especially for those whose loved ones have experienced them. According to our survey, 36% of people are very worried about later life, having seen their own family members experience the need for care. But which health conditions are people most afraid of experiencing?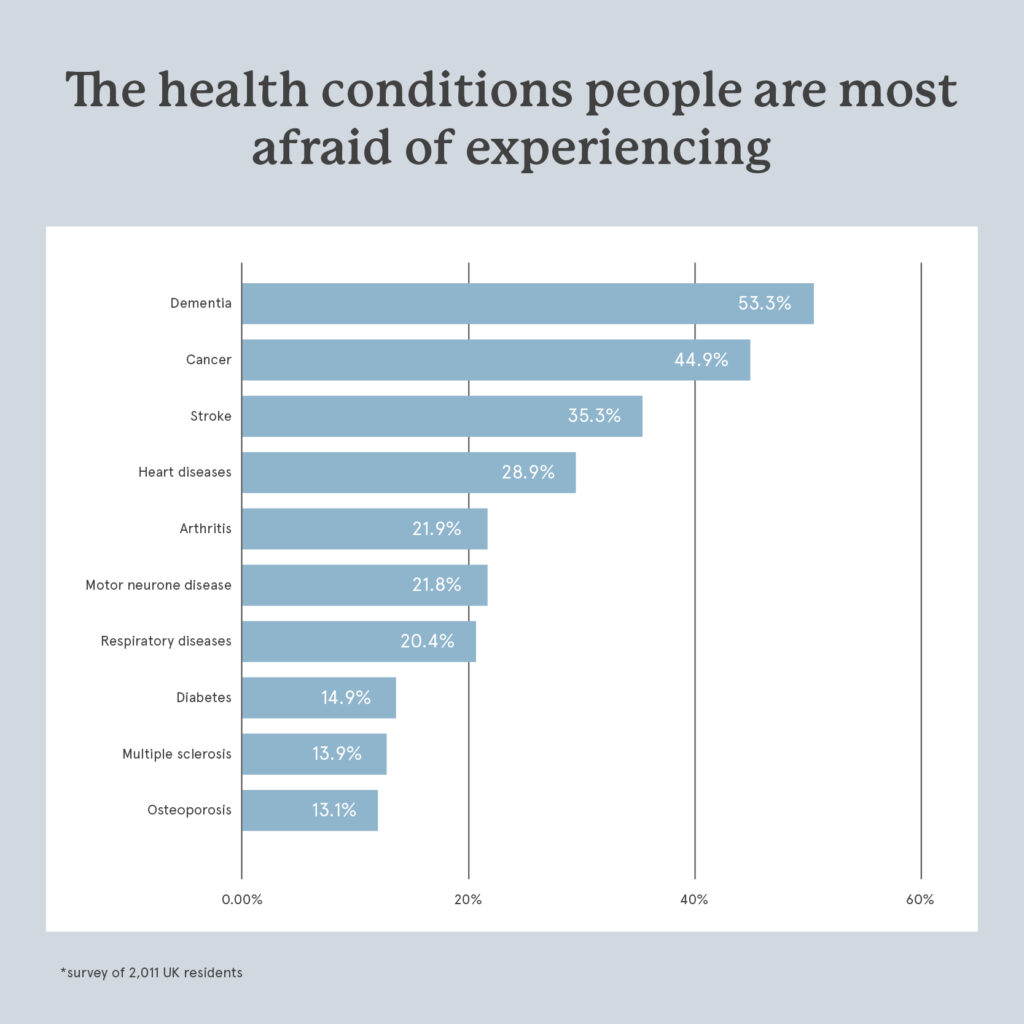 Although future care planning can't prevent the onset of age-related illnesses, it can drastically improve the quality of later life and hopefully alleviate worries for the future. You can find out more about the care required for different health conditions here. 
Methodology: 2,011 UK nationally representative respondents were surveyed between 10.02.2022 – 14.02.2022 on behalf of The Live in Care Company by Censuswide. Censuswide abides by and employs members of the Market Research Society which is based on the ESOMAR principles.